Welcome to the Irish Pig Society Cooperative
Where ethical & sustainable free range pork is the core of our business
Our commitment
The Irish Pig Society Cooperative Certified Free-range Pork is our guarantee and assurance that each and every farmer within the cooperative promotes non-intensive, high welfare, sustainable farming.
We are passionate about rearing our animals ethically and abide by the 5 Freedoms of Animal Welfare; fed a balanced diet and reared in a free-range environment, free to engage in their natural behaviours.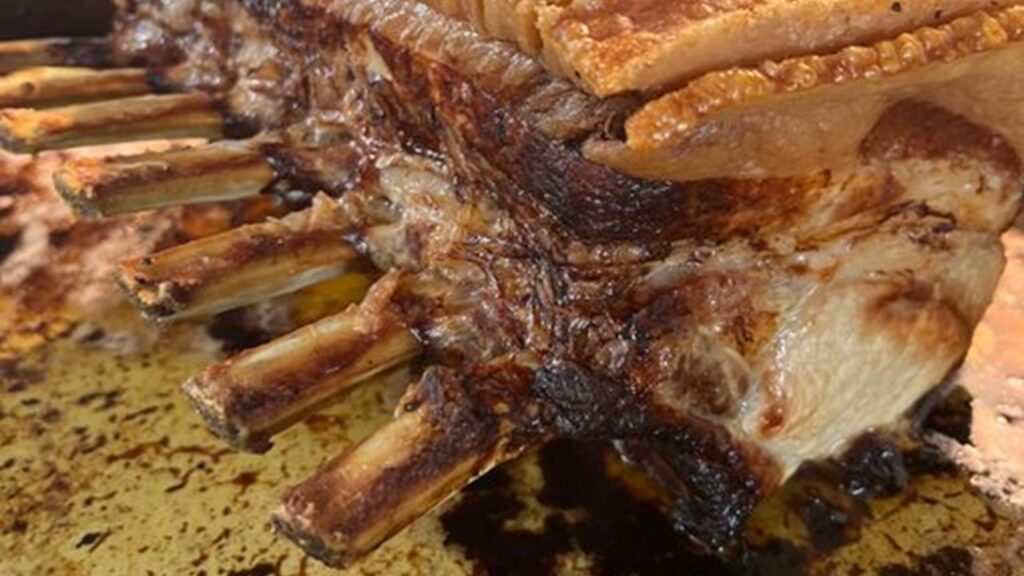 The benefits of free-range pork
There is no mistaking the amazing flavour, texture, and quality of our free-range pork, which is reflected by the way in which our pigs are naturally reared, through a sustainable and ethical environment.
Free-range pork is a healthy choice, as research has found that free-range products have fewer calories and have healthy fats, plus it is also rich in omega-3 fatty acids and antioxidants such as vitamin E.
And last but by no means least, the aspect of free-range farming which allows our animals to live a stress-free life by being allowed to roam; which also benefits the land by promoting biodiversity, which helps create sustainability and efficiency with the land.
So, why is the flavour of free-range pork so unique?
The whole experience of the flavour and taste of our pork products comes from the way in which we raise all our pigs. Their environment is such that they are allowed to roam and graze, improving the land naturally as they go, this means that they are able to grow at a rate that is natural and stress free, which is something that we are passionate about.
And the benefit of all this is in the flavour and the quality marbled meat.
Succulent free-range pork
We have all heard the saying 'from farm to fork', this alone resonates with each and every one of us, which creates a certainty in knowing where the food has come from, how it has been reared and the life that it has led. It gives us the confidence that you are putting healthy food on the table for you and your family.
Something for everyone
Here at the Irish Pork Cooperative, we cater for everyone, from supplying the English Market, to butchers throughout the Counties, from joints to pork boxes, and even whole pigs.
But don't take our word for it, check out some of our customer feedback, after tasting our succulent free-range pork that we have received…
"The fat tastes like honey." from A Leech
"The taste is unreal." from A Delany
"My wife was blown away with the flavour. it reminded her of when she was a little girl." from Sam
"Its the best I've ever tasted." from K
Making the natural choice…
From the full Irish breakfast to the Sunday roast, to the summer BBQ, and the festive seasons
We are here to help you make it that extra special moment with our tantalising, free-range pork for you and your family, and your friends.